Sobriety Hub
Sober Living House Management Software
I N T U I T I V E | U S E F U L | T R A N S P A R E N T
Sober living owners favorite management software
"I love Sobriety Hub... I have been wanting this since 6 months in... different companies just weren't the right fit. I would highly recommend it to any other sober living."
"Sobriety Hub has been super, super helpful to us... one of the coolest parts of Sobriety Hub is how affordable it is... It's accessible and I think your mission meets with mine."
"It's super easy to navigate... everything that I need I can do on Sobriety Hub. I couldn't give you a higher evaluation."
Our solution is developed by people in recovery, for people in recovery.
Improved Payment Collections Via Resident Subscriptions

Streamlined Resident Management (UAs, Meds, Chores, etc)

Recovery Outcomes Tracking For More Grants and More Referrals

A

Simple User Interface That House Managers Love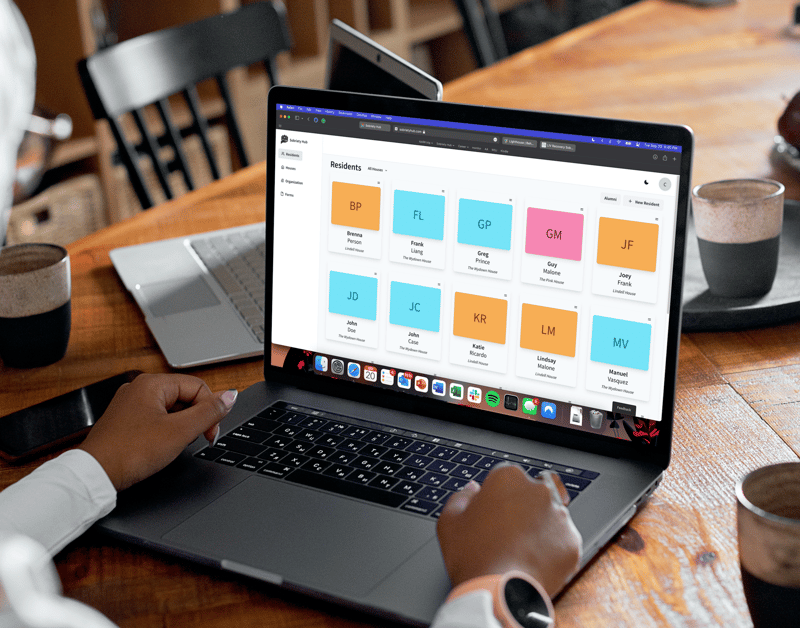 A Resident Management App...
Our app is built from the ground up to help sober living owners and managers intuitively track their clients; all of your house and client information is available at the tip of your fingers.
& House Management Software
Operate multiple recovery homes? No problem! Invite your house managers and easily monitor your recovery residences, automate your rent collections, and keep an eye on your business as a whole.
Rent and Occupancy Tracking

Invite House Managers (and customize their permissions)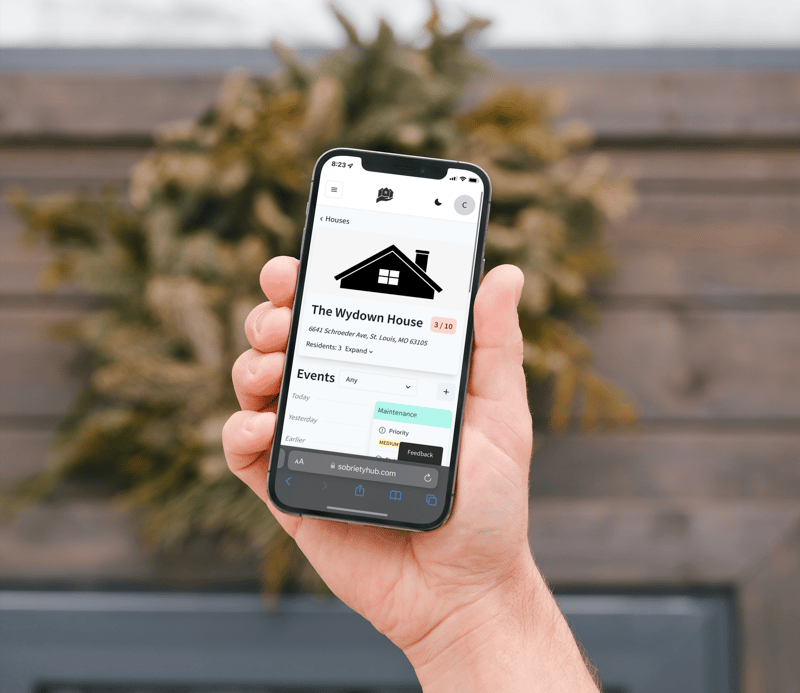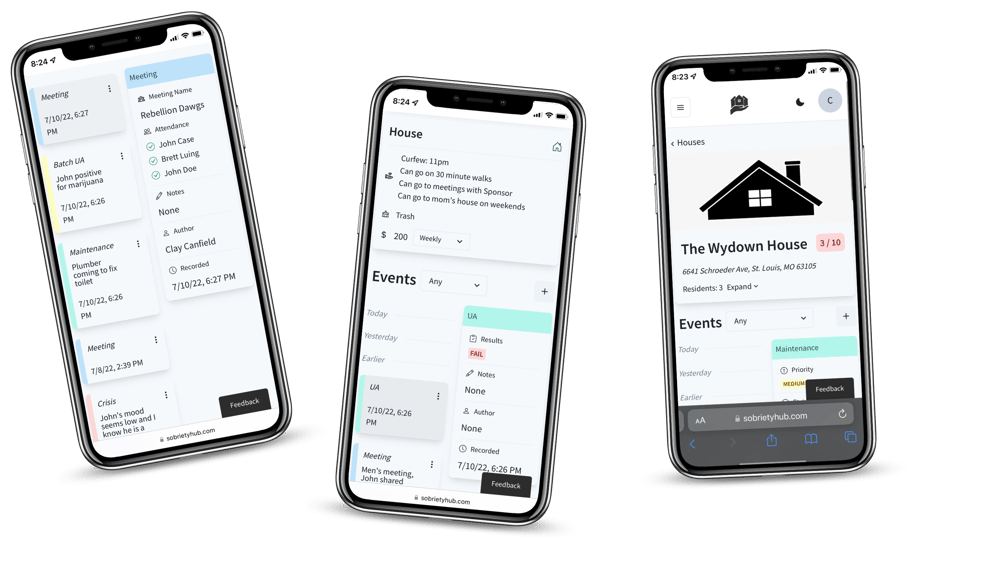 Made for Mobile
You and your employees can sign into Sobriety Hub and do everything on-the-go via your mobile device from our web app.
No setup fee. Sign up and start today.
A Simple monthly Subscription Fee
$5 per bed per month
Sobriety Hub pricing is simple and transparent, just like the app.
🚨 Qualified Nonprofit Sober Homes Can Apply To Use Sobriety Hub For Fee
Sobriety Hub recently partnered with a private Foundation that allows qualified nonprofit sober homes to use Sobriety Hub for free.